Math Squad Posters, Coupons, T-Shirts, Caps, etc.
Project Theme: "Pursuing The Adventure!"
Here is our poster (scroll down to see photo of the poster in my classroom)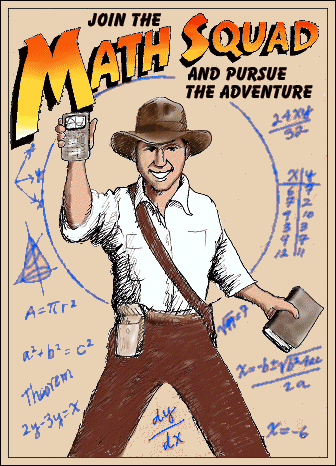 Would you like to have a black and white line drawing that you can use to make an overhead transparency so you can copy this poster for your classroom?
Just click below and print out the image.
CLICK HERE TO SEE POSTER IMAGE IN A NEW WINDOW


Visit my new website that has free videos on how to do fractions.



Click on the banner for robotics, RC models, and kits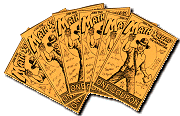 Math Squad Coupons!
Collect Them - Redeem Them!
I reward achievement with coupons which students can redeem for prizes. Teachers may contact me for details.


The "Math Squad" - A View of My Classroom

Intro | Mission | Integer Jim | Algebra Journal Project | Map Project | Mural Project | Student Web Pages | Helps | Incentives | Email


Copyright, Jim Bennett © Copyright 2001-