Secrets of the Wizard - A Math Puzzle Adventure!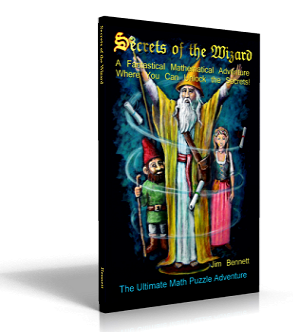 Strengthen Word Problem Solving Skills Using This Fun Adventure Story
---
Just For Homeschoolers & Tutors!


The Adventure Express game is a fun way to incorporate creative learning projects into a math/science curriculum. Use this adventure game (played on the included game board) alongside an existing math/science curriculum and add a sense of adventure, excitement, and fun. The premise is the student is riding a train which takes her to different adventure sites. Each adventure is a project which is either selected by the parent/teacher or drawn at random from a set of cards. The game is designed for students in grades 5 – 7. There are 30 projects included. Entirely compatible with a Christian curriculum.
CLICK HERE to purchase


Video Help with Fractions - Decimals - Percents
SCREENSHOTS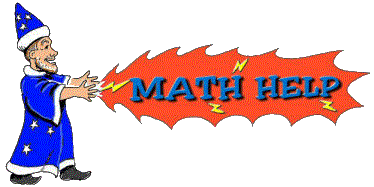 Check out the Math Help Wizard!
He has free videos and help with
Fractions - Decimals - Percents


CLICK HERE to see my Bible-related lesson plans and ideas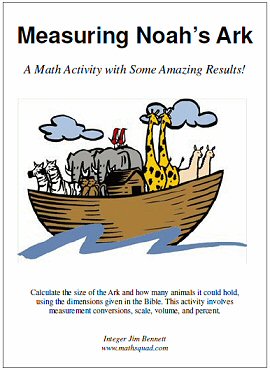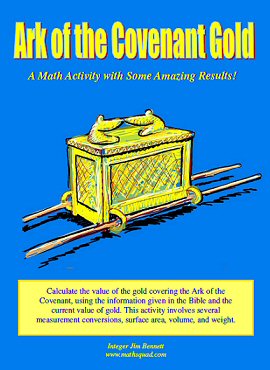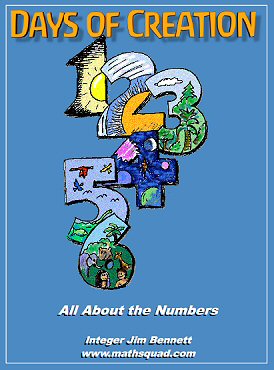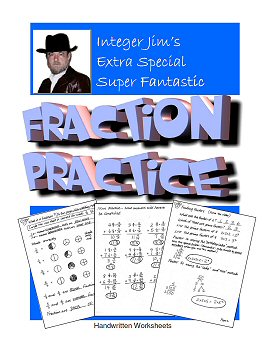 FREE from me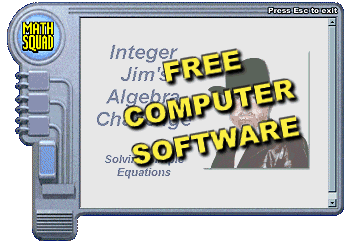 CLICK HERE FOR A LIST OF FREE CHALLENGES I CREATED
(Challenges may be played online or downloaded and run from any computer with Windows XP and above and Internet Explorer 4 and above.)
More challenges will be added.



Here's a Fun Way to Help a Student Master Fractions & Decimals while assessing her progress.
CLICK HERE! This was created especially for one-on-one instruction such as a homeschoool or tutoring setting.



Visit my new website that has free videos on how to do fractions.




I have created a TrueType fraction font that has a horizontal bar (shown in the examples above). For more information,
CLICK HERE
---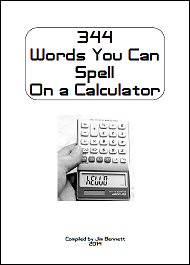 344 Words You Can Write on a Calculator!
Only $1 for the 6-page PDF! CLICK HERE



Click on the banner to see the best selection of robots on the Internet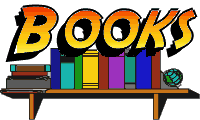 CLICK HERE TO BROWSE OUR SHELF OF FUN BOOKS



Great math tricks and short-cuts


Math Can Be Fun! To see my poster CLICK HERE!

I have created a no-frills, simple calculator that averages grades really fast. Enter grades and then hit enter one last time and the average is done!
To get it CLICK HERE
This is is zip file. To install it, simply unzip it.

Some of Our Favorite Links
(Please let me know if you find any of these links are not working. Obviously, I have no control over the reliability of these sites. However, I do accept responsibilty for what I have listed on my site and apologize for any broken links.)
Fabulous math practice sheets.

Good Riddles (many are math riddles).

Online degree programs for those wishing to teach in California.

Research degrees and courses from accredited online schools

Jim Loy's Puzzle Page

Brain Teasers

The Math Forum Home Page

Math Forum Arithmetic Lesson Plan Sites

Lesson Tutor Lesson Plans Elaine Ernst Schneider Algebra Lesson 2 Grade 9

Math Forum K-12 Problems, Puzzles, Tips & Tricks

Worksheet Generator

Enigma

Marmalade_Man's - Fantastic Math Tips by Vic Evans

Some Math Magic Tricks with Numbers

Mathpuzzle.com

The Garden, the Ark, the Tower, the Temple

A Brief History of Algebra and Computing An Eclectic Oxonian View

More great stuff coming soon!

The "Math Squad Meeting Room" - My Classroom


We have a great time in math class!