Integer Jim (aka Jim Bennett, BFA, MFA) is a semi-retired middle school math teacher. He taught for 34 years and has the unique experience of being an award-winning math teacher who is also an acclaimed artist, web site designer, and a published author. He is presently devoting most of his time to art and writing. Because of his background, Mr.Bennett brings a uniquely creative point of view to teaching math. He is dedicated to making education as exciting and as much fun as possible for the students. Having taught for most of his career in Christian schools, he developed a number of math lesson plans based on the Bible.

Mr. Bennett is married to his college sweetheart and has 4 children, 8 grandchildren, and a cat. He lives in Poughkeepsie, New York.

Mr. Bennett is also an advocate for people with disabilities. He has Asperger's Syndome.

"I have always loved math and originally was a math major in college before I changed my major to Art. Math has always been an exciting adventure to me. I have always seen a relationship between art and math. I love the challenge of solving math problems. The challenge is all the more exciting because many problems have real world applications. Moreover, math provides us with models of the order and design which is true throughout all creation. My goal is to share my enthusiasm for math with my students."
I was honored to receive the OAEA Award!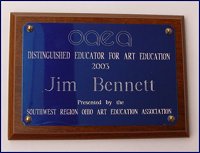 2003 Ohio Art Education Association Educator of the Year
I Made the Front Page!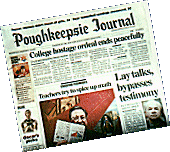 CLICK HERE TO SEE A NEWS ARTICLE ABOUT ME
To contact Jim Bennett e-mail jim@mathsquad.com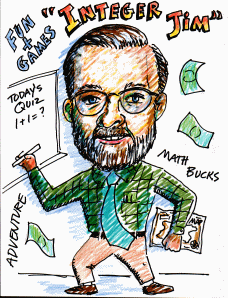 CLICK to Visit my TeachersPayTeachers MATH ADVENTURES Store!